Anne Merkel, Ph.D., ND
Energy Psychologist / Success & Wellness Coach / Doctor of Naturopathy

Hello – I am Dr. Anne Merkel, and healing and compassionate support have been part of who I am and have been for my entire life.
I totally believe the famous J.D. Palmer quote: "The Power that Made the Body Can Heal the Body"!
As a little gi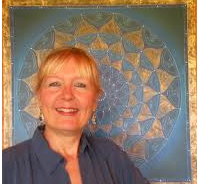 rl I remember holding my chicken in my arms after his leg had been broken. I sat for hours with my pet, holding his splinted leg and cradling him in my arms as I sent him love. A year later when my neighbors had him for dinner there was no sign of a break in his leg. This is just one example of how healing happens. 1- A healthy young chicken, 2- A mom who knows how to put popcicle stick splints on a small broken leg, 3- A little girl who gives her all in a loving and compassionate way to energize that chick to heal… and it did!
Today I offer the same compassionate support using Energy Therapy and Naturopathic tools in my wholistic practice. I regularly interface with other health and wellness practitioners sharing both traditional and holistic approaches with clients and patients who desire to get well – no matter what it takes. And, I still believe that "Nobody Needs to Suffer!"
I can tell you more about how I didn't believe the orthopedic surgeon who told me that I'd have to wear a back brace and suffer for my entire life after I fell off my horse at age seventeen. And, I can tell you about how I found healing from Chronic Fatigue Syndrome and Fibromyalgia while specialists had told me I'd have to live a "Life Sentence of Suffering", but you can go here to learn about that.
So, I have practiced as an Energy Psychologist and Success, Health & Wellness Coach for the past twenty-five years. In my private practice I specialize in Autoimmune Disorders and have had great success in helping to relieve emotional causes to many chronic conditions.  I also hold great passion for sharing my 30+ years of post-doctoral research and hands-on experience with others through several programs including my:
Applying a variety of energy therapy modalities, my practice has incorporated NET/ Neuro Emotional Technique, Reiki, Homeopathy, Applied Kinesiology, and Flower Essences with clients since the mid 1990's. In 2000 I added EFT/ Emotional Freedom Techniques, a meridian tapping self-help technique, and I teach all of my clients to use both Classic EFT and N-hanced EFT. In my current practice I provide digital meridian energy assessments and balancing, energy essences, basic nutritional counseling, and I utilize the Cuztic Resistance Clearing Process and Ask & Receive among other beneficial tools that make a difference with my clients.
I am constantly updating my knowledge base with on-going studies in Energy Medicine techniques, and I hold a second doctorate in Classical Naturopathy plus Certifications as a Gluten Practitioner and in Nutritional Counseling. I earlier earned my credential as a Certified Natural Health Professional and my clients benefit as I incorporate what I learn into my practice.
In 2015 I published four books that will support anyone interested in applying energy therapy and natural health practices in their lives or practices. Learn more. . .
As both a Certified Success & Wellness Coach and Certified Success Business Coach, I have worked with corporations and individuals to support clients in all aspects of business and personal health, wellness, and success. I like to guide clients to clear all blocks to accessing their original state of Pure Potentiality so that everything is possible to them. As a Coach the conscious transformation that I support in my clients takes them to the next level in their relationships, health, wealth, creativity, and basic joy factor. I offer a Transformative Coach Training for EFT or Health & Wellness Practitioners program to help provide a strong foundation to the energy therapy practices of others, and I have published three books on the fundamentals of coaching.
In my "past life" I was an Adjunct Professor where I taught at twenty colleges & universities including in four MBA programs, and I served as a top Manager and Corporate Trainer with clients in over 120 countries world-wide. I also served on multiple civic Boards and Commissions, and was President of a Chamber of Commerce. All of this experience helped me to become who I am today!
For more information you may access my professional Vita by going here.