Dr. Anne Merkel

Functional Health Practitioner, Doctor of Classical Naturopathy:
Offering Energy Medicine, Natural Medicine, Genetics Counseling, Success & Wellness Coaching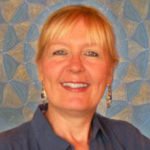 For the last thirty-five years I have supported the health and well-being of others. My own philosophy is that "Nobody Needs to Suffer!", and I totally believe the famous J.D. Palmer quote: "The Power that Made the Body Can Heal the Body"!
With this in mind my mission is to instill in people a sense of hope and understanding that they can heal and claim optimal health as well as meet their full potential naturally… if they are willing to make some changes. I work with clients who have not experienced results with other approaches, and using energy-based tools we go deeper to clear inherited, pre-birth, infancy, childhood, traumatic, genetic, and even soul blocks and restrictions so that each individual can thrive on all levels!
In my practice I have offered numerous treatment packages and protocols which continue to be up-dated as times change and needs shift. Ask me about the following:
Energy Medicine Packages for Health, Trauma, Creativity,
Functional Medicine Health Package, and
Functional Epigenetics Health Package
Over thirty-five years of post-doctoral research and hands-on experience with others provide deep insight into additional options for you:
Research Studies, Books on Amazon, Self-help Study Programs,
My practice continues to incorporate energy therapy and natural health modalities including:
NET/ Neuro Emotional Technique,
Acupuncture & Auriculotherapy,
Reiki & Healing Touch,
Homeopathy & Flower Essences,
Applied Kinesiology,
EFT/ Emotional Freedom Techniques meridian tapping,
Nutritional and gluten counseling/ testing,
Genetic testing / SNP (single nucleotide polymorphisms) analysis and management protocols,
Soul Realignment.
I am constantly updating my knowledge base with on-going studies in ElectroMagnetic Hyper-Sensitivity, Genetics, Energy Medicine, Dementia & Alzheimer's research, Autoimmune research, and more. As a Certified Natural Health Professional my clients benefit as I incorporate what I learn into my practice.
My books on Amazon support anyone interested in applying energy medicine to natural health practices in their lives or practices. Learn more. .
Past years in Corporate America Management plus Certifications as Success & Wellness Coach and Success Business Coach allow me to support your issues regarding business, organizational health, professional wellness, and success.
I like to guide clients and other wellness practitioners to clear blocks to accessing a state of Pure Potentiality so that everything is possible to them. As a Coach I guide my clients to the next level in their relationships, health, wealth, and basic joy factor. I have published three books on the fundamentals of coaching including the Transformative Coaching Guidebook for EFT & Energy Therapy Practitioners: Creating a Practice Curriculum, 2015.
"Doctor" means "Teacher", and as an Adjunct Professor, I taught at twenty colleges & universities including in four MBA programs. I also served as a top Manager and Corporate Trainer with clients in over 120 countries world-wide. Even today I continue to serve on multiple civic Boards and Commissions, and was President of a Chamber of Commerce. All of this experience helped me to become who I am today so that I can better help you!
For more information you may access my professional Curriculum Vitae by going here.