Dr. Anne Merkel

Offers Energy Medicine, Natural Health Consults, Acupuncture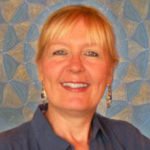 Since the 1980's I have supported the health and well-being of others. My philosophy is "Nobody Needs to Suffer!", and I believe "The Power that Made the Body Can Heal the Body"! [J.D. Palmer]
My mission is to instill sense of hope in people and an understanding that each individual can heal and claim optimal health as well as meet their full potential naturally… if they are willing to make some changes. Often clients seek me out after seeing over 20 other health practitioners, and using energy-based tools we go deeper to clear inherited, pre-birth, infancy, childhood, traumatic, genetic, and even soul blocks and restrictions so that each individual can thrive on all levels!
I offer numerous treatment packages and protocols which continue to be up-dated as times change and needs shift. Ask me about the following:
Energy Medicine Packages for Health, Trauma, Creativity,
Functional Medicine Health Package, and
Functional Epigenetics Health Package
Over thirty-five years of post-doctoral research and hands-on experience provide deep insight into options for you found on this website:
Research Studies, Books on Amazon, Self-help Study Programs,
My practice continues to incorporate energy therapy and natural health modalities in order to best address chronic issues due to Environmental stresses, Emotional issues, and more. My Corporate experience also allows me to support your business or professional success and wellness issues.
"Doctor" means "Teacher". I have taught at twenty colleges & universities including four MBA programs, spoken at numerous national conferences, and published four books. I've served clients in over 120 countries world-wide.  I continue to serve my local community and region. All of this experience helps me to better help you!