Autoimmune Coaching Support Group
Autoimmune disorders negatively impact our society, with 80 million Americans currently suffering and 5-10% of any population, mostly women, predicted to suffer from autoimmune conditions.
I have found that many people are searching for natural support.  The  national institutes for disease control are finally acknowledging that most autoimmune conditions as well as other diseases are caused by emotional stress or subconscious trauma, and these are treatable. There are many other natural living approaches that can clear or lower symptoms and often totally rid the body of the hurtful cycle of the immune system killing the body from the inside-out.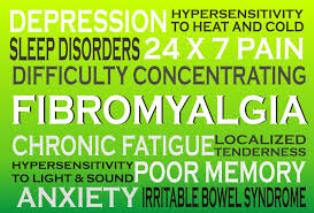 The now recognized field of Energy Psychology uses various energy therapy modalities including EFT to effectively and naturally relieve emotional stress that often is the cause of symptoms and the autoimmune condition itself. And, Naturopathy, which includes many wholistic modalities including nutrition, pH balancing, herbology, energy remedies, and more, has been shown to support the body in its natural healing process from autoimmune conditions.
Join a group of like-minded others suffering and seeking natural relief from similar debilitating illnesses by signing up here for the Autoimmune Coaching Support series – now in its 5th year! When you register for FREE, you'll receive past recordings and an opportunity to join our live coaching calls offered at least once per month. Each month you also automatically receive invitations to web radio or live calls with their recordings.
The series is free when you register below, and you also have an opportunity for Personalized Individual Coaching for a small fee.
In my practice I work with clients who suffer from:
CFS / Chronic Fatigue Syndrome
MCS / Multiple Chemical Sensitivities
RA / Rheumatoid Arthritis
Celiac Disease / Gluten Sensitivity
Allergies
Fibromyalgia
Diabetes
Asthma
Thyroid Conditions
Psoriasis, Excema, Hives
Depression
Other chronic conditions
I believe that you CAN re-claim your health and your life after experiencing an autoimmune condition!  I spent over a year in bed with debilitating Chronic Fatigue Syndrome and terribly painful Fibromyalgia, and I healed myself naturally, and you can too!
Monthly Group Calls by Phone – with Personalized INDIVIDUAL Coaching:

For the Group:  Our monthly calls are announced by e-mail and posted on my facebook page so that people can schedule and attend. They occur at different times of the month at different times and days so that more people have a better chance of attending. Call recordings are sent out after each call.
The benefits of attending the live calls are that the topic will often reflect issues experienced by you, and even though I may be coaching one individual, you will still be directed at where to focus and how to apply certain EFT or energy therapy techniques. There is always a Q & A session at the end.  Feedback from the live participants reports that they often feel they've received a private coaching session themselves.
For the Individual being Coached:  These special calls are scheduled whenever one of you chooses to be coached individually on a live call. When you register below I take a full history of your case, just as I do for all of my clients. Then I work with you on the live call while the audience gains the "borrowed benefits" in the muted background working on their own issues.
Sign up here:   
   for personal coaching – We will schedule the call after you have registered – to fit your schedule.
The fee for custom coaching on a call with Dr. Anne Merkel is only $75 – a savings of $120 over a regular single session. Those in the live audience can tap along and clear their own issues as they  participate in the strong MasterMind energy. They also have the opportunity at the end of the call for sharing questions, thoughts, insights, ideas about autoimmune and their own related situations.
I offer personalized coaching for individuals whenever someone signs up to "sit on the coaching seat" by registering and scheduling a mutually acceptable time and date for the call.  After scheduling the call  I then send out an invitation to the entire community. There may be more than one live call per month with a focused coaching session, and I've had rave reviews of the benefits received by those in "the support group" as well as the person on the "coaching seat".
I hope you or someone you know will join us for this Personalized Individual Coaching opportunity on an Autoimmune Support live phone call… only $75 – a savings of $120 for personalized, live coaching focused on YOU and YOUR condition!
Sign up here:   
   for personal coaching – We will schedule the call after you have registered.

And, coming soon –  Web Radio Broadcasts: (Starting in October, 2016… )

Starting in October these syndicated web radio calls (EFT Radio station on Blogtalk Radio)  will focus on autoimmune and natural health topics, and each call will also include energy therapy techniques. The calls will be scheduled so you can listen to new and past archived show recordings. Please check back here in October to mark your calendar for our calls:
All broadcasts last one hour, and when you register to be on our master Autoimmune Support list (registration box above) you are automatically notified in advance of each upcoming autoimmune series live radio call in addition to the Personalized Individual Coaching calls by phone (described above). You will also receive recordings for all of the programs and calls.
Comments from Past Participants:
"I feel more grounded than I have felt in the last month!" – Tanya – December, 2014 call
"I feel much, much better. The work you did with me has been a huge help!" – Sally – August, 2014 call
"I'm a little drained. I don't have that panic that I've been having. I want to say thank you because I feel hope." – Amanda – September, 2014 call
"I feel so much calmer. I feel like – I'm smiling and I don't know even why. I feel great!" – Veronica – February, 2015 call
"As far as memories and things coming up, I just kind of visualized how we went through that dark part of my life and the people in it and how that all shifted for me with the work of the tapping that I've been doing. I can't say enough about it honestly. I tell people this all the time at work. If they're going through things, call Anne or get to somebody who knows how to do the tapping. It's just really amazing to me. And that's not a plug. It's just wow. Those of you who don't know me, I've been through a lot in my life. To be not only a survivor but to go beyond surviving and to have a life full of joy, this has truly, truly helped me get to where I am right now today and be able to do the changes I've planned on doing. I don't think I could have done them back in January." – Kristen – April, 2015 call
"I feel different – like something definitely has shifted!" – Diana – October, 2015 call
"I haven't thought about this stuff for a very long time. A lot of credit goes to you for being an excellent facilitator!" – Karen – October, 2014 call
"I feel interesting. At the start of the call I could feel I was wheezing a bit. Now I feel like I can breathe easier. It's not as difficult to breathe in and out. A lot lighter in myself as well. Thanks. I think you were great at flipping the reframes and turning it from 'ooh' to 'ahh', a different type of energy. Yeah, I need an outside-the-box helper." – Helena – November, 2014 call
Feel free to pass this page on to others!