Mountain Wellness Retreat Packages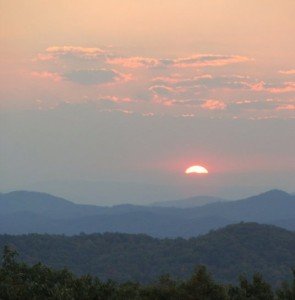 True "Wellness" reflects peace and balance of mind, body, spirit. If there is any area of your life that is now in a state of stress or dis-ease, a Wellness Retreat in these beautiful mountains can change your life!
People have "retreated" to beautiful natural areas since the beginning of time. We have done this to find solace and peace-of-mind for healing and re-balancing.  The beautiful southern Appalachian Mountains are a magnate for people world-wide, and our visitor list reflects this.  Come "run away to the mountains" with us!
Why should you come "Retreat" with us?
You need not be "sick" to benefit from a Retreat to re-claim your own personal Wellness.  This is your opportunity to let go of the stress of work or care-giving, step away from life as usual for a few days of peacefulness, focus on yourself rather than others, envision or create something new to implement in your life, clear the blocks that have been holding you back, or experience a health 're-set'.
If you crave some body-mind-spirit nurturing on a deep level, then keep on reading.
What others have said:
"Our time together helped me to better understand my new marriage and to balance my personal and professional lives. Thank you for your sensitivity and understanding."  TB/Actor
"This past week has certainly been a test.  I believe I would have had a much harder time with it were it not for all the help you have been to me.  Thank you so much."  RL/Stock Broker
"My purpose for coming was to be open and brave and believe in miracles. It is a miracle I am here…for I created this possibility out of my pain. I am very proud of myself, trusting a deep intuition; It was all set in motion when I met you at the conference.  See you tomorrow.  Love,"  MA/Actress
"During our time working together you taught me how to manage and clear my everyday stress. For this I will be forever grateful!"  KJ/Business Owner
"Because of my intensive work with you in Mineral Bluff I now have the confidence to re-model my office and re-engineer my practice to serve more patients. Thank you for helping to 'clear me of blocks'."  SW/Physician
"I knew you were the one and boy, was I right! My intuition found you and your warm personality brought me to GA to work with you. Now I am living the results of our days together!"  LP/Therapist
What should you expect?
The time we will spend together is all about YOU! This is not a traditional "spa day" with friends, although you may come with your own "team" to retreat together. It is an "inner spa" or inner nurturing like you (and your teammates) may have never experienced before… and according to thousands of others, you will enjoy the benefits!
We will co-create our time together based on your desires and your overall needs. A typical day will include two sessions of one to two hours each, utilizing energy medicine, natural health counseling, life and success coaching, stress-release balancing, and for more fun, intuitive art creation to support your re-balancing to the life you most desire. Together we will choose from the variety of services offered here plus more.
During the two to three-hour break between the morning and afternoon sessions I recommend a nap or dip in a hot tub, walk in the woods, or other nurturing activity that supports your well-being. There are hiking trails all around our region, and I advise that you nurture yourself in nature and rest while you are here. There are many fine restaurants and other outdoor as well as quality mountain resort shopping opportunities in the area.  You can find lodging in the area on your own or ask us about special local discounted Retreat Housing Packages.
Group retreats or retreats booked at the same time for up to three individuals will reflect a lower shared cabin rental fee if you rent Tree Top Cabin, and one or two special evening group activities may be offered to those in attendance if there is interest.
Who is your Retreat Facilitator?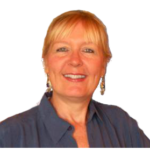 You may learn more about me and my main areas of expertise and practice by going to the "ABOUT" section of this website. I've served thousands of clients from hundreds of countries over the past 35 years, and now I have the opportunity to invite you to visit my mountain oasis and heal whatever ails you in an all-around natural environment.
Where are we?
You will love the mountains in this southern Appalachian region. You may fly into and drive or shuttle the two hours from airports in Atlanta, GA –  Chattanooga or Knoxville, TN – or Asheville, NC. We have mountains, at least six major TVA lakes in the region, and several notable tourist towns – especially Blue Ridge, GA, that make this not only a retreat destination, but also a wonderful family, team, or individual vacation destination. You may find us in north Georgia just south of where Tennessee and North Carolina meet.
When can you come?
You may contact me to discuss dates that fit into both of our schedules by booking a scheduling consult now.  Just go here. . .
What do you get?
Each participant completes a "Whole Person" Assessment prior to arriving and then may enjoy any or all of the following:
one or more laser acupuncture treatments (no needles) during the retreat,
two (individual or team) coaching support sessions per day with a break in-between for lunch, nap, meditation, walk in the woods, or hot-tub soak (back at housing location),
natural health & nutritional counseling,
specialized autoimmune support,
success and creativity coaching,
team or relationship enhancement,
stress-release support,
relaxing art session (supplies provided),
e-mail support before and after the retreat,
plus more… customized for you!
Best of Blue Ridge – Ariela Group of Wholistic Services Segment from SCB TV 182 on Vimeo.
What expenses will you incur?
This really depends on your own spending habits, but there are some specifics to keep in mind. You will be "retreating" twice daily to our Mt. View Retreat Center for sessions, so you will need transportation between wherever you will be staying and our office in Mineral Bluff, GA. You will pay me directly just for the Retreat 1-4 day Series.
All room and board fees will be on your own and paid appropriately to other parties. We can provide cabin rental or other lodging suggestions for you if need be.  Many vacation cabins include a hot tub with wonderful surroundings, and to receive even more nurturing in an "in town" setting, our local Bed and Breakfast is offering something special for those who sign up with me for a Wellness Retreat.
For more information about housing options go here. . .
Who may attend?
Retreats can be made for individuals, couples, families, and small groups or teams. The basic per person fees are the following, and team prices may be adjusted:
Two Day Retreat – $1260:     

  (discounts for more than one day)

This program supports your deep healing on all levels as you rejuvenate in the beautiful southern Appalachian Mountain setting around Mineral Bluff, GA, getting away from the stresses of  life at home. (Transportation, room & board are not included in cost.) For more information you may contact me.